Vibration Testing
Working with Philips, CTA, CDOT, and the City of Chicago we install accelerometers on the tracks to measure vibration data. This data will allow us to engineer the lights and mounting brackets to ensure that the lights stay on for a long time.
September
DePaul University Collaboration
Our team began collaborating with students and professors at DePaul University across two quarters to envision and build new ways of interfacing with the lights.
The Mobile Lights Unit goes on a public tour of Chicago storefronts across over the summer months to the surprise and delight of patrons and pedestrians.
June
The Wabash Lights Grows Up
We undergo a strategic planning process to our mission as a platform for public art, strengthen our board, create our advisory board and begin building out our programmatic partnerships.
PLAY event: Buy a Pixel / Buy a Light
We launched a campaign for people to own part of the The Wabash Lights by being able to purchase the naming rights for a pixel or a light tube that will be a part of the final installation.
January
Mobile Lights Unit
With support from Comcast Chicago, we built a Mobile Light Unit to show off the technology for The Wabash Lights. With the MLU we built out interactive functions giving users the ability to play games on the lights and to control the lights via text messaging.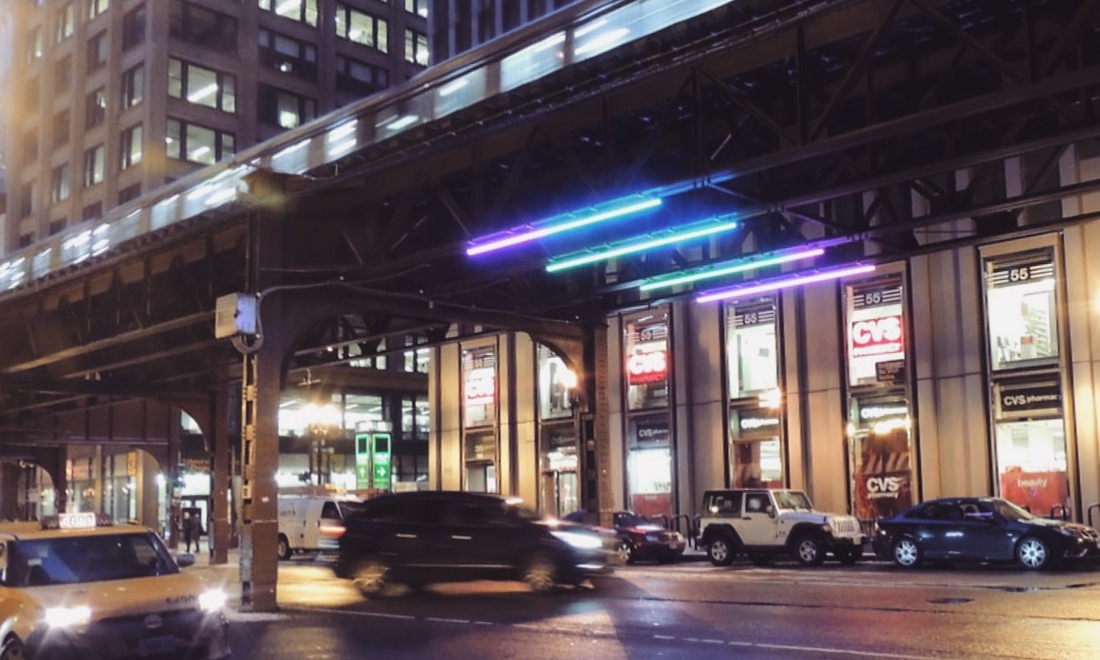 Kickstarter #2 A Success
A second successful Kickstarter allowed us to build operational capacity and to lay the foundation for the full installation to become a reality.
September
CLA Downtown Futures Series
Co-Founder Seth Unger participates in the Chicago Loop Alliance's series about the future of cities and how public art and placemaking can affect the quality of life of Chicagoans.
Beta Test Unveiling
Party in the streets! Over 300 people journeyed to Wabash Ave on a frigid February night to celebrate as we turned on the lights for the first time.
January
Beta Test Install
With the funds raised from the first Kickstarter, we were able to install The Beta Test - 12 feet of lights on the Wabash L tracks just south of Madison St in downtown Chicago.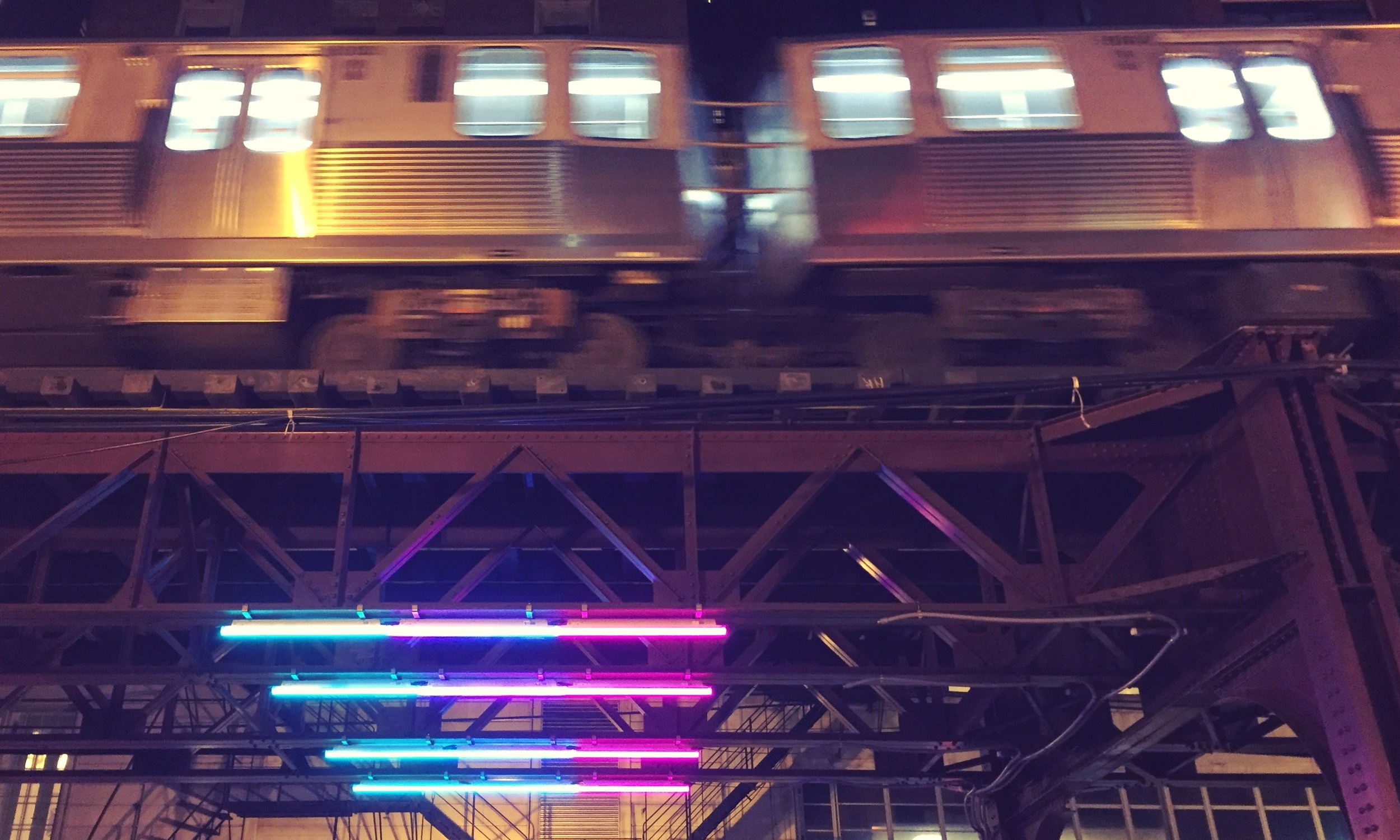 October
App Development Begins
Co-Founders Seth Unger and Jack Newell begin the process of understanding the many ways to use the internet to control the lights installation by beginning an engagement with digital design partner Table XI.
Nearly 1,000 amazing, civic-minded, supporters gave close to $60,000 to our first Kickstarter campaign to help ignite our journey and to fun a beta test of the lights.
April
Beta Test Feasibility Testing
Our team, alongside Alrdidge Electric, AAA Engineering, Intelligent Lighting Creations, along with representatives from CDOT, CTA, and the City of Chicago come up with a plan to safely and securely install the beta test lights to the Wabash Avenue L tracks.
Chicago Artist Month Event
We announced our intention to bring The Wabash Lights to Chicago during an event as part of Chicago Artists Month to a crowd of excited supporters. Also, there were empanadas.
January
Project Idea is born
Jack and Seth come up with an idea for an inclusive, connected, and authentic public art installation after seeing that a lot of public art in Chicago was not as inclusive as it's promise. The Wabash Lights is born - a public art platform created by and for the public.